The Best Website Builder Apps
We've created this review site because we believe that existing website builder review sites haven't paid nearly enough attention to the question, "What do website visitors look for in a website?" Or put another way, "What makes an effective website?"
The 3 factors our reviews rate are important, because more and more people are building websites on mobile phones. For many around the world phones are the only device available for building websites. If an app can't compete with computer based website builders in the key area of Effectiveness, it will ultimately fail.

iPhone, iPad

Tablets, Phones
Computers
Free | Pro - $39.99/year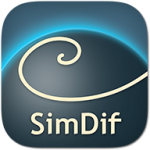 The multi-lingual and goal oriented approach to website building makes SimDif ideal for people all around the world get an effective presence on the web.
The SEO features and extensive guides can really help you deliver websites for visitors and search engines.
Uniquely, the same on all platforms, iOS, Android & desktop.
Ease of use
★★★☆☆
Effectiveness
★★★★☆
Chance of Completing
★★★★☆

iPhone, iPad

Tablets, Phones
Computers
Free | Starter - $96/year| Pro - $144/year | Business - $300/year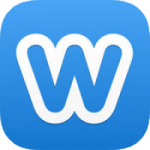 Not the full Weebly, but still an amazingly powerful website builder to cram into a phone.
Enough guidance and the tools to help you get your site noticed by search engines.
Would be even better if there was an alternative to the drag-and-drop method of content building.
Ease of use
★★★☆☆
Effectiveness
★★★★☆
Chance of Completing
★★★☆☆

iPhone, iPad

Tablets, Phones
Computers
Free | Pro - $90/year | Business - $200/year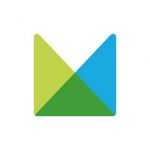 Improved capabilities from earlier versions of Jimdo but...
Too many of the tools which can help your website be effective are available only in Jimdo desktop.
The Jimdo support center and blog has a good introduction to the keys to good web content.
Ease of use
★★★★★
Effectiveness
★★★☆☆
Chance of Completing
★★☆☆☆
What Makes an Effective Website?
It's a question we think website creators should care about more than any other. Search engines probably care about this question more than any other. If a website gives its visitors what they are looking for and can be found in search engine results then you can say that it's an effective website.
Why should a website builder review site care so much about this question? Well, think about this question, "Can this website builder make an effective website?" Or, slightly longer, "Can this website builder help me make a website that gives visitors what they are looking for?" Now it makes sense, right? If a website builder has bags of features, looks beautiful and even if it's easy and fun to use, but it DOES NOT help me create a website that gives its visitors, and of course also the search engines, what they are looking for, then the whole effort of choosing a website builder and creating a website with it will have been completely in vain.
If you're wondering what it is that website visitors actually do look for in a website then have a look at the following 2 pages which come at the top of Google search results for the search, "What do people want in a website?":
Why Are We Reviewing Website Builder Apps?
Around the world mobile phones are far and away the dominant gateway to the internet and the leading software makers have migrated many of their most popular work and productivity tools to mobile platforms. Many internet users around the world only have access to the web via their mobile devices.
Internet users increasingly want to be able to access the same information and do much of the same work that they have up until recently only been able to do on their desktops and laptops.
At the same time, it is increasingly rare to find any kind of business without a presence on the web. All professionals need to showcase well organised information about what they do. Every company seeks maximum exposure.
A Site Builder to Build Effective Websites
Almost without exception, the sales pitch of the website maker apps is "Make a website in 5mins", "It's a piece of cake" etc. The same is true of the computer based website builders.
But who is it out there that is looking to make a website for their business, their professional activity, their hobbies and interests, in 5 mins? Why would you choose a tool to help you represent something you work on for many hours a day, based on a quick fix solution ?
To make your own website is also a great opportunity to improve the way you connect with your audience. The process of creating a site can be part of re-educating your marketing strategy and maturing your communication skills.
In our view, an App that allows you to make your website, from start to finish, on an iPad or iPhone, is worth spending some quality time on.
Another overused selling pitch is a long list of features. And we can become victims of such a strategy only when we know too little about our own needs. Most web professionals, on the other hand, know that content is king.
There are no sexy widgets that can do the work for you. A good balance of functions, guidance and ease of use offers the best chance for you to get skilled in talking to your site visitors and search engines.
Therefore, in a category where every app boasts a simple and easy website maker on a mobile platform, we paid special attention to their ability to actually help users communicate the right information and get a real result.
In other words, it's not just how easy, how fun etc., the various web builder apps are to use, but also your actual chances of completing a functioning website.

What Can The Current Web Builder Apps Do? And What Can They Not Do?
We've considered 3 basic different kinds of websites.
- A simple presence on the web.
A business card on the web, but with a few pictures, an introduction, contact info and maybe a map. Something slick, smart looking, fast to create and easy to modify.
- A website for a business, organization, community, portfolio or blog
A website to present a business, service or activity more completely. A website to explain the organisation of an event, create dedicated photo galleries, etc., The site may need a more serious look and feel. The speed and ease with which visitors understand the organisation of the site is as important as the content itself. Visitors need to learn something, take a decision, and then get in touch or buy something.
- A complex website
This may be an extensive shop with hundreds of products, with stock management. Or a website able to manage many users, directing them to specific parts of the site. A site with a particularly original and unique look and feel for your clients. A site which allows management of newsletters or forums or incorporates affiliation and Google ads.
… If you need a complex website then a site Builder on a mobile platform is not for you ( at least not yet ). For the foreseeable future you'll need a professional developer to give you a hand, or at least a desktop website builder with rich capabilities and some extensive study and research on your part.

The goal of an effective website
We've assumed that the users of site builder Apps will increasingly be looking to do the same as the users of computer based website builders: Create a website for their business or professional use, share their interests, hobbies, knowledge of a subject.
The majority of web builder users are not professional web designers, and will not want to spend time on technical aspects of web design.
But, if they care about the result, they will probably be happy enough to spend some time on the content of their website. And so we decided to judge the website maker apps from 3 angles.

The Ease of Use
If the website builder can help you make an effective website?
Our guess at whether you will Give Up or Get a Result.