Website Builder Apps for iPad - Our Reviews
How We Review
We made this review for you with a key question in mind.
Can this app help you make a site that gives your visitors what they are looking for?
We think the 3 key factors are:
Is the app easy to use?
Can you make an effective website?
Will you finish the website you've started?

iPhone, iPad

Tablets, Phones
Computers
Free | Pro - $39.99/year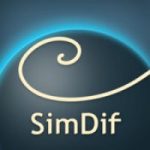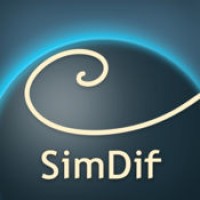 SimDif shines on the iPad. The visual feedback and intuitive interface are best appreciated on bigger screens.
Can really help you deliver websites for visitors and search engines, but limited in some areas.
Still the only app to build websites in exactly the same way on all platforms - iOS, Android and computers.
Ease of use
★★★★☆
Effectiveness
★★★★☆
Chance of Completing
★★★★☆

iPhone, iPad

Tablets, Phones
Computers
Offer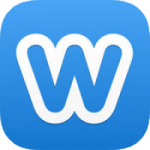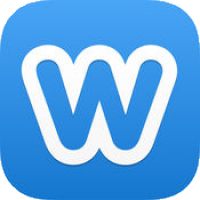 Weebly is less usable on iPad and the drag and drop doesn't work properly.
Not the full capabilities of Weebly but a much improved app that can create a wide range of very effective web content.
You can complete a rich website but you may also want to do something that requires a computer and if you have no experience of website building you might struggle at times.
Ease of use
★★★☆☆
Effectiveness
★★★★☆
Chance of Completing
★★★★☆

iPhone, iPad
Free Trial | Subscription - $79/year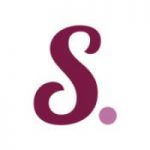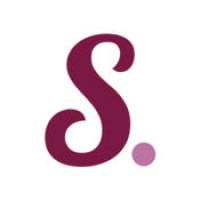 Easy on iPad and exceptionally easy on iPhone so we've given it full "Ease of use" marks.
If you have an iPad you might appreciate a more capable website builder. Simpl is good but very basic.
Providing you can live with the limited capabilities you will have no trouble finishing a website with Simpl.
Ease of use
★★★★★
Effectiveness
★★★☆☆
Chance of Completing
★★★★☆

iPhone, iPad

Tablets, Phones
Computers
Free | Limited - $96/year| Pro - $192/year | VIP - $588/year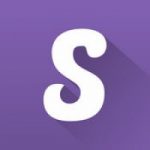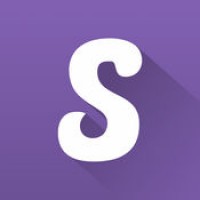 Even more enjoyable on the iPad than on iPhone. Intuitive design and helpful tips throughout.
A useful assistant to Strikingly for desktop, but fewer than half of the capabilities of the website builder are available in the app.
2 stars for how likely you are to finish the website using only the app.
Ease of use
★★★★★
Effectiveness
★★★☆☆
Chance of Completing
★★☆☆☆

iPhone, iPad

Tablets, Phones
Computers
Free | Pro - $90/year | Business - $200/year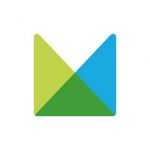 Still easy but a little clumsy in places and certainly more at home on the iPhone than on iPad.
Jimdo Creator app is a useful assistant but you will need to visit Jimdo on a computer to make your website truly effective.
2 stars for the chances of completing a website using just the app.
Ease of use
★★★★★
Effectiveness
★★★☆☆
Chance of Completing
★★☆☆☆

iPhone, iPad

Tablets, Phones
Free | Paid - $39.99/3 months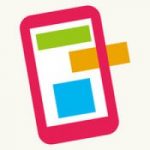 A zoomed in version of Crayon for iPhone which can only be used in portrait mode and makes no use of the bigger screen.
Enough features and tools for you to create effective content but limited and old fashioned design possibilities.
If you can live with the aesthetic limitations you have a reasonable chance of completing a usable website.
Ease of use
★★☆☆☆
Effectiveness
★★★☆☆
Chance of Completing
★★★☆☆

iPhone

Tablets, Phones
Free App | Free Trial | Savvy $7/month | Elite $14/month | Guru $21/month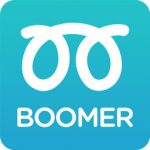 No native iPad app, so things are no better than on the iPhone app.
Websites look good but load slowly. This and other SEO failings mean there's no chance of your content being noticed bu Google.
Boomer gives you few opportunities to organize and present your content the way you want, so chances are you'll give up.
Ease of use
★☆☆☆☆
Effectiveness
★★★☆☆
Chance of Completing
★☆☆☆☆
Conclusions
If we were to choose 1 from among the 3 factors we've focused on in our reviews as the most important it would be effectiveness. There's little focus on this in other website builder review sites, which I think is crazy, because very few people just want a website that nobody sees. Effectiveness is really our assessment of the chances of a website being viewed and appreciated. We have 2 strong contenders in the best website builder for building effective website category, SimDif and Weebly. There's little to choose between the apps in their ability to build websites that can be found by search engines, both have all the SEO features necessary. Weebly has the edge in overall strength of features and capabilities with really an incredibly powerful pocket website builder. SimDif has the edge when it comes to guidance on how to be effective. Worthy of mention are Strikingly and Jimdo Creator, but with either of these 2 it's hard to imagine that you wouldn't want to use a feature only available in their respective desktop versions.
Looking at the ease-of-use metric, 3 of the apps are so easy to learn and to use that we gave 5 stars to Simpl, Strikingly and Jimdo Creator.  SimDif gets 4 stars for ease-of-use on iPad only, but not for the iOS app overall, because some of the elements you need to tap and edit are very small on phones, and the preview of the website you are building is the desktop view, squashed onto a mobile screen. You find yourself zooming in and out a lot. On iPad it's not necessary. At first glance you might think that Weebly deserves higher marks as if does have a superbly clean editing interface, but the awkwardness of the drag and drop is a problem. The blocks approach of Strikingly, SimDif and less explicitly in Jimdo Creator is without doubt easier.
In the last metric, chance of completing a website, SimDif and Simpl have scored highly. Simpl is perhaps luckier to get the mark, because many who notice the limitations of the app in terms of content creation and design possibilities will give up for these reasons. Weebly in many ways deserves a higher mark, and the only reason for it not receiving more than 3 stars is that there are more than a few capabilities which are only available in Weebly for desktop, and our rating is for the chance of completing using only the app. However, unlike in the cases of Jimdo and Strikingly, Weebly offers enough capabilities to make me believe that many people could happily live without the extra features of the desktop version if they had to, and could complete an effective site without a computer.
Overall, it's hard to choose between SimDif and Weebly. Weebly offers more capabilities. Using SimDif will mean that users are required to know less about web content organization and what's important to include. Weebly can help you create beautiful websites whether you have an experienced eye for design or not. SimDif will make you work a little to get a visually pleasing result, although it is certainly possible.