Simpl iOS App Review
2018-07-30 21:20:39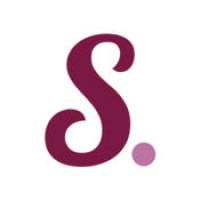 Ease of use
★★★★★
Effectiveness
★★★☆☆
Chance of Completing
★★★★☆

iPad, iPhone 
Official website
In the App Store
Category
: Business
Version we tested
: 3.83 (free trial)
Compatibility
: iOS 8.0+ iPhone, iPad, iPod touch
The Offer
Simpl has a 30 day trial, after which you can pay monthly or yearly. Yearly works out cheaper and is $79.
Registration
Creating an account on Simpl is very easy. Just enter your username, email address and a password. Your username will be part of the website address, followed by .simpl.com
Look & Feel
The main screen of the app displays the list of pages of the website you are building. The top bar has 3 menus:
• Site Settings on the left-hand side
• Move & Delete Pages on the right
• Add Pages on the far right
The editor is not WYSIWYG (what you see is what you get) but it is intuitive and the app is fun to play with. It would be harder to imagine a leaner, more efficient way to build a basic web presence. However, that presence is going to be pretty basic, as the content possibilities of the different page types are extremely limited.
Building a website with Simpl
Simpl websites allow up to 8 pages and offer 6 page types: Text, Quote, Photos, Contact, News and Shop. The downside is that the internal structure of a page lacks flexibility. For example, if you create a Text page, you can add only one photo (or video) on this page. Alternatively, if you create a Photo page, the only text you can add are the photo captions. Only news pages allow more extensive content. Up to 200 posts can be added, of which the 20 most recent will show. Photo pages have an 18 photo upper limit. There are no in page content layout options, only the set layouts provided and there are no block type, alignment or other layout options.
Menus are created automatically from the pages you add, and the menu names are created from the page titles.
The image handling is basic, with no crop/re-size or other editing options. But it's easy to add photos, and they are automatically re-sized to a maximum 550px width. The lack of other image editing features is not such a problem as there are a number of image editors for iPhone available on the App store. The only improvement I could suggest would be to allow for the selection of multiple images when creating galleries.
Text formatting and styling is similarly limited. You can make text bold or italic, but there are no layout options beyond entering returns and spaces, and no control of how text aligns with images.
You can add buttons that link to your Facebook and Twitter pages, but no share buttons. There are really no other features to report; no Google Maps, no contact form, no integration with service providers such as Dropbox, Google Drive or flickr, no website statistics, no email addresses or mailing list features.
The limitations of the Contact page are a bit frustrating too. It is not possible to add a photo and your email address is disclosed, meaning there's no way to prevent junk email.
Themes and Design
The themes are all very basic, but nicely styled. The more recent themes are responsive and will adapt to different screen sizes. Since our review of 3 years ago a new Personal theme has been added, but the elements you can customize are limited to fonts, font sizes and font colours.
Conclusions
Ease of use
★★★★★
The app is easy to use on an iPad. It is exceptionally easy to use on an iPhone, which is a more difficult task, and so we've given it full "Ease of use" marks. It's easy to find and use all the features. If, however, you have some experience of computer based website builders and are looking for more of the features commonly offered, you'll probably want to look at other apps. One small criticism is that the work-space doesn't feel like a website, even though the preview and published site show much the same as the editor window.
Effectiveness*
★★★☆☆
An useful solution to building a basic website on an iPhone. Providing that your project needs only basic features, satisfying results are definitely possible. On the other hand, the lack of layout flexibility, branding potential and SEO options is bit of a problem for the potential success of your site.
*Calculated by combining our ratings for Features, Help & Support, Design & SEO
Features
★★☆☆☆
The limited content capabilities of almost all page types, in particular, the "no more than 1 picture" page layout limitation is frustrating. It means that you'll reach the limit of 8 pages sooner rather than later. No web traffic statistics are available. Nor can you edit your website from either a computer or an Android device.
Guidance, Help & Support
★★★★☆
The minimalist design of Simpls interface is the most important thing that help's keep you on track. And the focus of the pages and limitations of each page type mean that you can't do much more with them than was intended.
If you need some help, you can search the Simpl knowledge base. Most articles are quite old, but still relevant, as Simpl app does not get many big updates. There is also a Website Builder Blog with articles on things like how to increase your traffic and how to make the most of social media.
Design
★★★☆☆
Simpl-generated websites look basic. The layout limitations produces a somewhat uninteresting experience on larger screens. (On a full HD displays, the width of the website covers less than a third of the screen.) On the other hand, if you mainly target mobile users and if you keep the pages of your website quite short, the result is fine.
SEO
★★☆☆☆
Websites published by Simple app load very fast.
Metadata for search engines (and social networks) are the same for all pages, so you can't control how each page of your website will appear on search engines.
Chance to complete
★★★★☆
Simpl is a good choice for newbies to website creation. You will soon find out if it has enough capabilities for your project. Simpl's lack of flexibility will put off business users and those looking to be more creative, but it's a great tool for creating a basic web presence or basic online shop using only an iPhone. And anyone who can accept the limited feature set could happily complete a website.
User Reviews & Comments
We welcome your views and discussion on the apps and on our reviews
Simpl for iOS
Average rating:
0 reviews