Android Website Builders - Our Review
We made this review for you with 3 questions in mind.
Can you build an entire website on an Android device?
What can a site builder on Android do ?
What are the limitations of these Apps ?
"
Android is now by far the worlds biggest operating system, and is the leading way to access the web globally. With users looking to move more of their work tasks from desktop to mobile, it shouldn't be too long before we see the release of more easy to use website builder apps for Android phones and tablets.
"
Tablets, Phones
iPad, iPhoneComputersFree App / Free Starter Sites / Pro Sites $3.33 month (39.99 yr)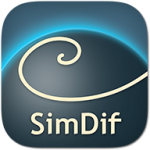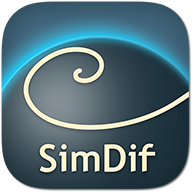 You actually feel like you're making a website as you make it.
The only app that can build websites from start to finish on all devices - Android, iOS and desktop.
The same features as Simple Different for iOS and Desktop, but with a few more bugs.
Give Up ‹·····› Get a Result
Tablets, Phones
iPhone, iPadComputersFree App & Free Websites / JimdoPro $7.50 month / JimdoBusiness $20 month
Well designed app that's easy to use.
Very few of the features of Jimdo for desktop are available in the app.
It is possible to complete a basic website with Jimdo. For a more professional result Jimdo hope we'll go desktop, but as supporters of multi-platform web creation we say - try another app instead.
Give Up ‹·····› Get a Result
Tablets, Phones
iPhone, iPadComputersFree App / Upgrades from $4 month
Well designed and easy enough to use for what it can do.
An online store manager and blogging assistant missing almost all of the features of Weebly desktop.
Not a website builder.
Give Up ‹·····› Get a Result
Conclusions
Incredibly, there is only one start to finish website builder available for Android, and it's called, appropriately, Website Builder for Android. Jimdo's Android app is great for what it does, but its users will find themselves back on their computer browsers to access most of Jimdo's capabilities. Weebly haven't really tried to make a website builder available to Android users yet. Their iPad app suggests that they are working on bringing their tools to mobile devices, but they're not there yet.